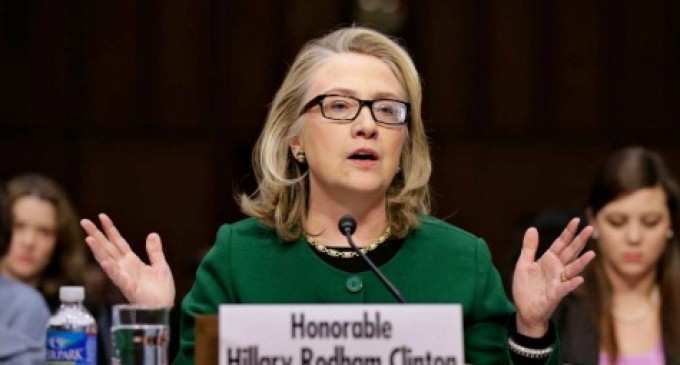 Hillary Clinton is running from her past. She is sprinting desperately to not be the woman who slapped down President Bill Clinton's paramours.
She wants you to forget her time getting dumped from the Watergate prosecution team because she was too crazy for liberals burying Nixon.
Her list of scandals is long. Her list of lies almost laughably tragic.
A sampling:
She was fired on by snipers in Bosnia. Never happened.
She was named after Sir Edmund Hillary. Sir Edmund Hillary climbed Mt Everest and became famous for the feat. Hillary was six at the time. It must have been hard those first six years not having a name…
She negotiated peace in Ireland. Umm… no.
Chelsea Clinton was jogging near the Twin Towers on 9/11. Later, Hillary admitted Chelsea was apartment three miles away.
Politifact, a website known for liberal bias, has a list of up-to-date Hillary lies.
She had one where she claimed her and Bill Clinton were broke when they left the White House. Somehow the "dead broke" Clintons managed an $800,000+ down payment on a house. A down payment.
Combine her lying with her scandals and this lady becomes a villain in any novel read by her sycophants. They just cling to denial becasue they attached some greater meaning to her existence.
See the next page for Hillary's scandals