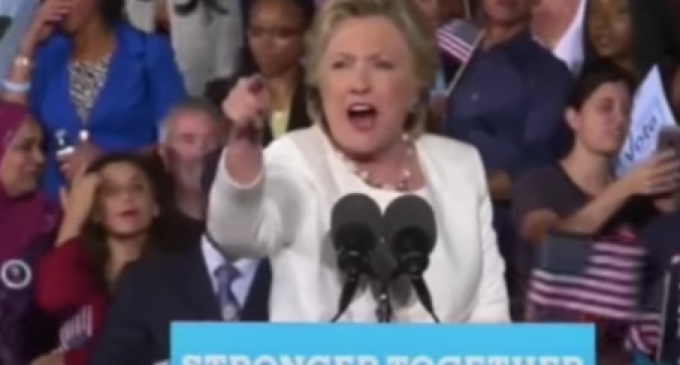 The election is quickly approaching. With the big day now only seven days away, Hillary Clinton and her liberal cronies are getting quite desperate. If you mix that, the fact Hillary is once again under investigation by the FBI, and Donald Trump's lead in the early voting polls, things aren't looking too good for the Clinton campaign. But, hey, at least if she wins the election we'll know that Donald Trump was right, and the American voting system is indeed rigged.
Amidst these shifting polls and the mounting misfortune for Hillary Clinton, it would seem that she's losing her mind. According to Pat Caddell, Clinton "looks kind of hysterical." This would explain her wild attacks and accusations that there are ties between Donald Trump and Russia, something that The New York Times quickly debunked.
That being said, why does Hillary Clinton and the left in general hate Russia so much? More than once Putin has reached a laurel of friendship or at least tried, and the Obama Administration is constantly slapping his hand. Trump wants to make Russia an ally, Hillary wants to go to war with them. Which would you rather see happen?
Find out what else Caddell said about Hillary on the next page.