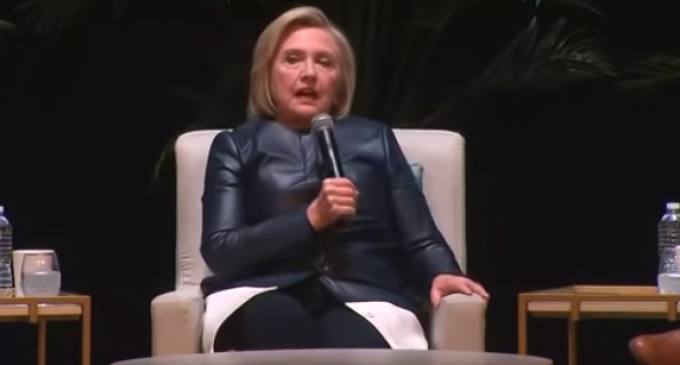 Hillary Clinton, whose nefarious endeavors have been illuminated by numbers Wikileaks releases over the years, told a New York crowd Thursday that Julian Assange must "answer for what he has done" following his Thursday arrest.
"I think it is clear from the indictment that came out it's not about punishing journalism," Clinton said, sharing the Beacon Theater stage with her husband, former President Bill Clinton.
Clinton said the issue was not about freedom of the press, but "about assisting the hacking of a military computer to steal information from the United States government".
The Department of Justice announced Thursday that charges had been filed against Assange, accusing him of conspiring to hack into computers with former Army private and intelligence analyst Chelsea Manning.
Turn the page for more + video.