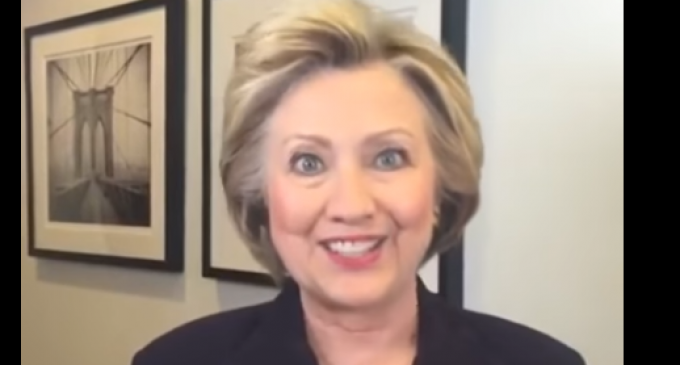 Celebrating a year of campaigning, Hillary took to off her own social media training wheels, "Look mom, no hands" and crashed and burned in an delightfully, undignified video.
So many things could be said about this amateur attempt, but certainly the staffers should have saved face, Hillary's face and not allowed it to be posted.
Perhaps her staffers have tasted her wrath and were too afraid to correct her.  Those who have worked for her and provided protective detail through out her career have spoken of her side ugly side, as reported by Truth and Action.
She has been building this external image for decades, but those who know her best can tell otherwise.  The rumors of contract killings, undeserved firings, and husband abuse all go to the fact that she may con a majority of gullible Americans but there are many who know the truth about the real Hillary.

Hillary's crass and forked tongue are being talked about by the Secret Service who have served and protected her for many years, in Ronald Kessler book First Family Detail.  The details of her profanity, her deep seated hatred toward anyone who is below her dignity and her lack of decorum are far from presidential and documents in Kessler's book.
Hillary desperately needs to prove to the public that she is "just like them" and she is failing miserably. Check out her awkward video on the next page.