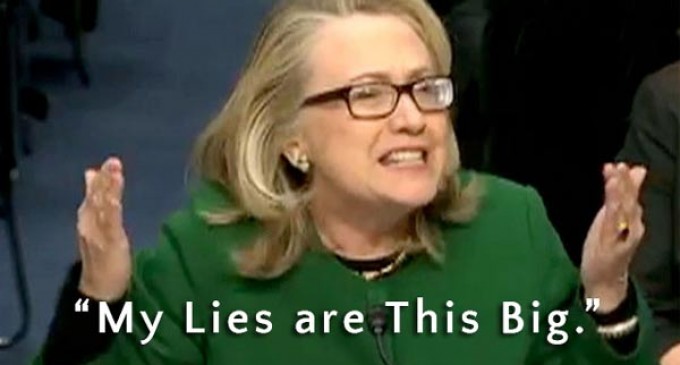 As if anyone believes fiction could be more despicable than her reality, former Secretary of State Hillary Clinton claims independent journalist Matt Drudge and former White House Deputy Chief of Staff Karl Rove are attempting to plant false information about her in the minds of the public.
In an interview on National Public Radio, host Terry Gross brought up Drudge's question about whether Hillary was leaning on a walker on herPeople magazine cover. She also referred to Rove's questions about her health.

"They are trying constantly to, you know, raise false canards, you know, plant, you know, false information, and that's what they do," Clinton replied, accusing both Rove and Drudge for not wanting to debate the "real issues."

"They want people to get diverted and totally off subject, and that is their modus operandi," she said, pointing out that the American people could see through their gamesmanship.
Hillary is partly right: the public sees through tactics of distraction and obfuscation, but that's a typcially socialist media ploy. Reporting facts about this miserable woman isn't "off-subject" it's a public service.
Source: Breitbart