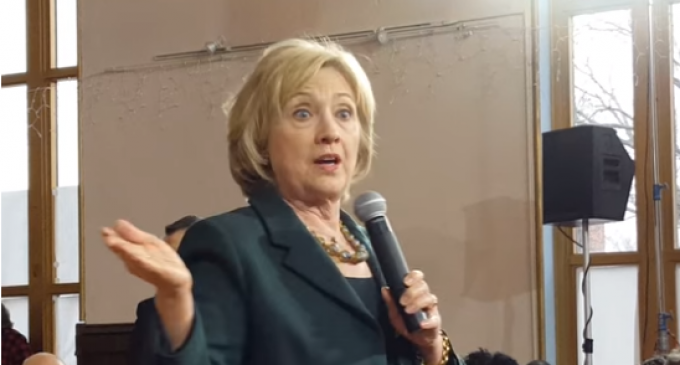 Hillary Clinton, who claimed to be broke when she and Bill left the White House, has pulled an income running for President, to the tune of $254,000, thus far, according to campaign finance records.
The records indicate that on April 13 of 2015, Hillary was paid Payroll and Benefits in the amount of $ 74,042.  Then another payment on the same day for $1,488.  The very next day, another Employee Benefit payout was made to her for $744.
Free Beacon, before breaking the story, reached out to the Hillary Campaign for clarification of the payments, with no response.  Once the story hit, Josh Schwerin, campaign spokesman responded with, "Those are in-kind donations from Hillary Clinton, not payments to her. Sorry for the slow response."
In-kind donations,  are when an individual, in this case 'Hillary Clinton', is paid to work on behalf of a candidate by a political committee or some other individual, "the payment for those services is an in-kind contribution to the campaign committee.
Read about her Payroll/Benefit/In-kind semantics on the next page.