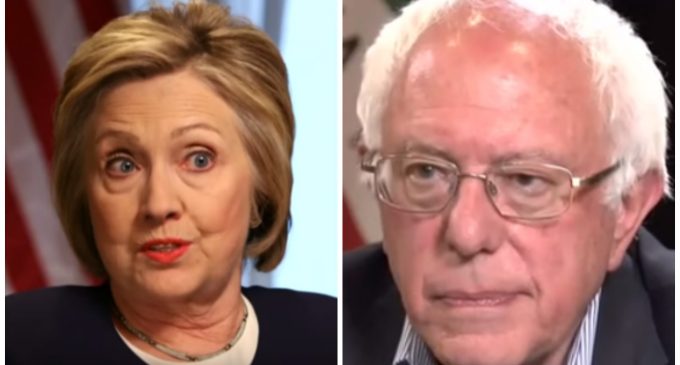 Following the revelation of offensive statements made by Hillary earlier on the campaign trail, the Clinton campaign has made noticeable changes to the candidate's itinerary as well as that of one of her most noteworthy boosters.
Although the two were scheduled to appear together yesterday, Clinton and Vermont senator Bernie Sanders ended up going their own ways. The latter, who conceded the Democratic nomination to Clinton in August, instead set course for stops in Iowa and, later during the week, Wisconsin.
As some observers have noticed, this coincides neatly with the surfacing of audio secretly recorded at a fundraiser for Hillary earlier this year. The recording shows the former Secretary of State suggesting that Sanders supporters do not understand the political system and even claiming that many of them live in their "parent's basements". Needless to say, many did not take kindly to these remarks.
Read more on the next page, hear the audio: