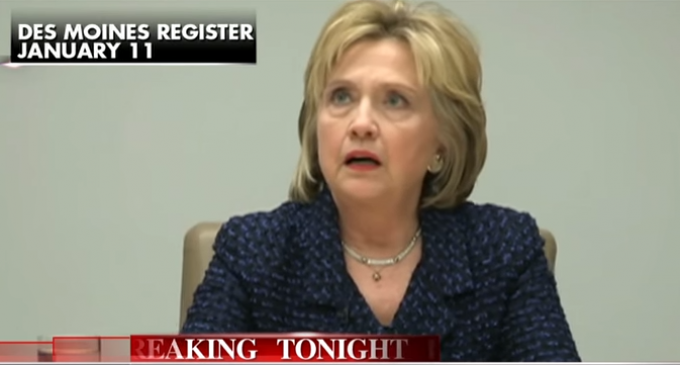 Does Hillary have memory loss? Or, is her tangled web too tightly bound around her head?
In an interview on January 31, 2016, with Iowa TV station WHO-DM, while explaining the her version of the email scandal, she shared an anecdote that she claimed was told to her the prior day by a man in Des Moines, that helped clarify the email situation.
The trouble is with her anecdote is not the content, but the fact she lied about when she heard it.
Just three weeks earlier, she shared the same story with the Des Moines Register.  When one lies for a living, keeping the lies controlled and categorized becomes an problem, especially when one tells such things on the record.
The next page shares more on Hillary's repeated anecdote used to explain her email debacle.