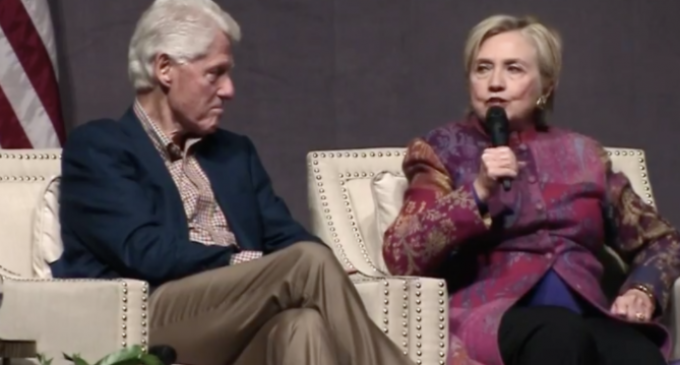 How many liberals does it take to spot a lie? Well, if the room is full of liberals the prognosis might be dim.
Failed 2016 Presidential Candidate Hillary Clinton decided to concede a little and make a complimentary remark about her husband Bill at the celebration honoring the 25th anniversary of his 1992 victory.
Of course, as Bill's most memorable contribution to the Oval Office was leaving splatters of his DNA laying around for the interns to clean-up, she didn't have a lot of options at her disposal. That is the charitable way to look at it, as it's either that or Hillary Rodham Clinton is flat out dumb as a box of rocks.
No, she didn't compliment him on being a faithful husband, but she may as well should have!
Head on over to the next page to hear Hillary Clinton share she what is most proud of Bill for doing.