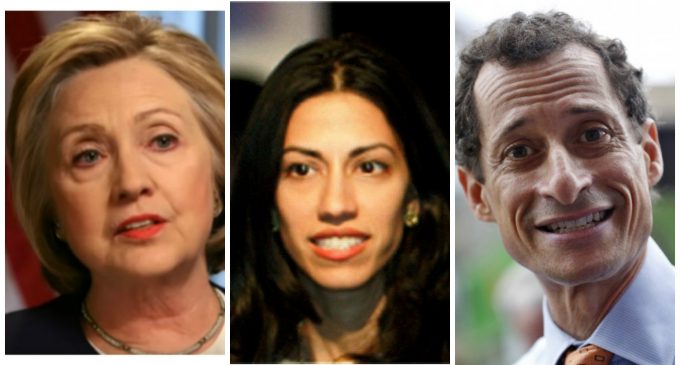 Contrary to popular belief, Hillary Clinton may not be the most careless person in politics. That title may belong to Anthony Weiner. So then it may come as no surprise that Clinton trusted him a confidential task that he had no business carrying out. Clinton has a long history of careless decisions when it comes to top secret information, and this development is the latest addition to the list.
Clinton's trust of Weiner is truly baffling. Anthony Weiner can't be trusted with confidential information — he can't even keep his own nude photos off of Twitter. The entire country knows the former congressman is a reckless, untrustworthy buffoon, yet Clinton considers him a member of her inner circle.
Hillary Clinton may have made many poor decisions while serving as secretary of state, but this may be her most inexcusable. Not trusting Weiner isn't only the correct thing to do — it's the obvious choice. But Clinton is often oblivious.
See what Clinton asked Weiner to do on the next page: