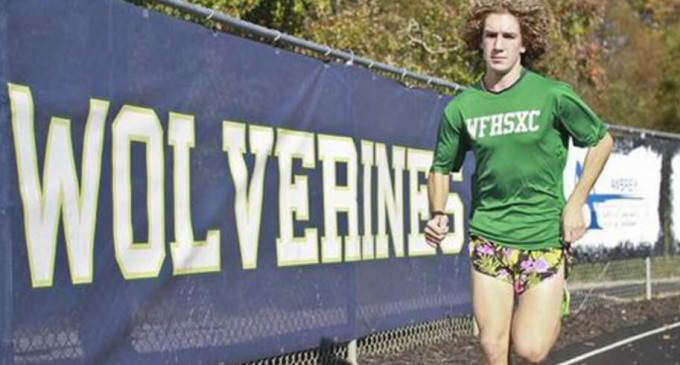 Disqualified, after taking third place in Georgia's 5A cross-country finals, all because of a Bible verse on the inside of a headband.  John Green, a high school runner from West Forsyth, wears a headband to hold back his shaggy mane while running.
He was asked to turn his headband outside in because of the verse that was on it, to which he complied.  He has worn a headband at previous events and state finals, with no repercussion, but this time, in spite of having two officials approve his headband, the third official ruled it an "uniform violation".
After crossing the finish line, Green should have celebrated his third place finish, but instead was faced with a disqualification because of his Bible verse adorned headband offended someone.
A statement was made by Green's Assistant Coach Scott Griffith, "It is hard to understand how an unreadable, inside-out Bible verse is something harmful to our sport and worthy of a post-race disqualification of a student athlete."  There is really no other explanation that fits the reality.
There are no rules against headbands, two out of three officials approved the headband and Green complied with turning it outside in, thus the most obvious conclusion lends itself to disqualification due to religions persecution.  Read more on the next page.