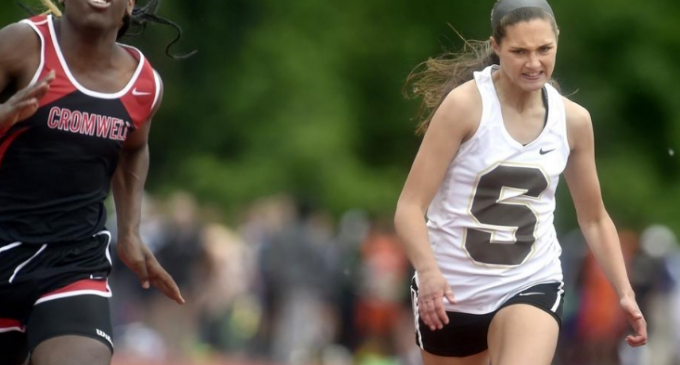 Boys and girls have different biological attributes and strengths otherwise transgendered youth wouldn't feel a disconnect with their bodies, right?
Apparently, that's not the case when it comes to handling ethics questions in regards to transgendered athletes.
Andraya Yearwood, a freshman at Cromwell and champion track and field runner swept up gold medals in both the 100 and 200 at a tri-meet against Portland and Old Saybrook. The catch is that Yearwood is a transgender athlete and competing for the 1st time as a girl.
But, what does it mean to be a transgender athlete?
The Connecticut Interscholastic Athletic Conference "defers to the determination of the student and his or her local school regarding gender identification," according to a Hartford Courant story about Yearwood earlier in the year
That begs the question is Yearwood just a biological boy who happens to feel like a girl at track and field meets?
More information is available on the next page regarding transgender athlete criteria and the reaction of female athletes to allowing boys to compete in their division