Members of Parliament and the general prosecutor himself were very vocal over the last few days as they discussed publicly for the first time their intent on getting to the bottom of the huge corruption machine that was being employed through the Ukraine energy company, Burisma Holdings.
This company has gotten a ton of attention recently because of the revelations that the son of Joe Biden (who is the top contender on the 2020 Democratic ticket) sits on the board of this criminal company. Hunter Biden was hired by Burisma only months after his father was appointed by Barack Hussein Obama to be the "point-man" in Ukraine for wiping out corruption. Instead, what followed was the appearance of a very questionable conflict of interest when Hunter began raking in up to $83K a month from Burisma.
ZeroHedge:
"We will reveal the information about the financial pyramid scheme that was created in Ukraine and developed by everyone beginning with Yanukovich and later by Poroshenko. This system is still working under the guidance of the current managerial board of the National Bank, ensuring that money flows in the interest of people who stole millions of dollars, took it offshore and bought Ukrainian public bonds turning them into the Ukrainian sovereign debt," said Dubinsky, adding that "in both cases of Yanukovich and Poroshenko, Ms. Gontareva and companies she controls were investing the stolen funds."

According to Interfax-Ukraine, MP Andriy Derkach announced at the same press conference that deputies have received new materials from investigative journalists alleging that the 'family' of ex-President Yanukovych funneled $7.4 billion through American investment firm Franklin Templeton Investments, which they claim have connections to the US Democratic party."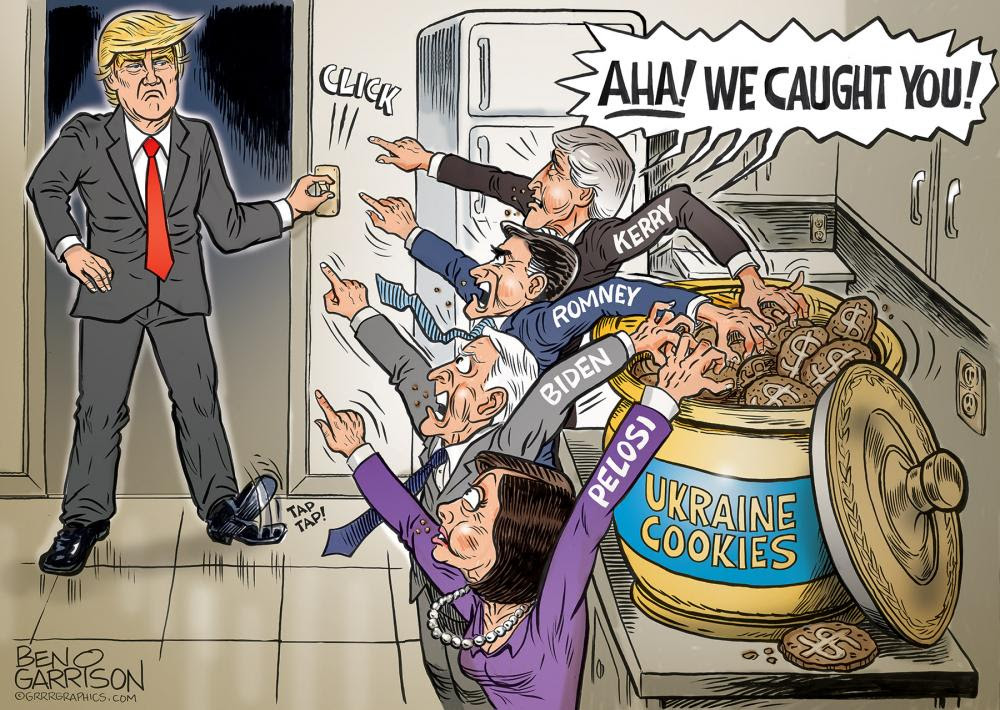 "The son of Templeton's founder, John Templeton Jr., was one of President Obama's major campaign donors. Another fund-related character is Thomas Donilon. Managing Director of BlackRock Investment Institute, shareholder Franklin Templeton Investments, which has the largest share in the fund. It is noteworthy that he previously was Obama's national security advisor," Derkach added.
Ukrainian officials are quoted as saying "President Zelensky must pick up the phone, dial Trump, ask for help and cooperation in the fight against corruption and fly to Washington. The issue of combating international corruption in Ukraine with the participation of citizens, businessmen and U.S. officials should become a key during the meeting of the two presidents."
The seriousness of these charges cannot be overstated and there is the new layer added to Hunter Biden's involvement that includes the DNC and former President Obama. It appears that the door is finally cracked open to reveal a closet overstuffed with skeletons.
Source: ZeroHedge