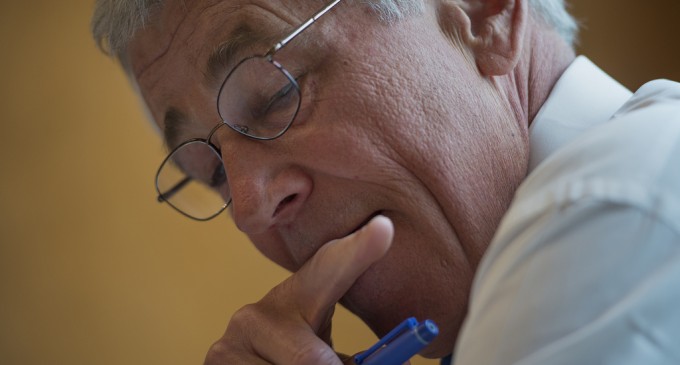 Once again, the Obama administration has been caught using government employees to push it's partisan politics. Secretary of Defense Chuck Hagel used Department of Defense communication channels on the weekend to spread the president's political message, addressed to "All US government employees.
This appears to be a violation of the Hatch Act of 1939, "An Act to Prevent Pernicious Political Activities", a federal law prohibiting public employees from engaging in political activity.  Kathleen Sebelius was called to task  in 2012 for campaigning for Obama in North Carolina. Despite having broken the law, however, the White House continues to support her.
Hagel's message, "sent using a DoD communications channel, praised the work of the U.S. government's employees and blamed the shutdown on the House of Representatives:
"This shutdown was completely preventable," said Obama. "It should not have happened, and the House of Representatives can end it as soon as it follows the Senate's lead, and funds your work in the United States government without trying to attach highly controversial and partisan measures in the process."
Obama's references to the House of Representatives are generally about the House Republicans.
Source: The Daily Caller