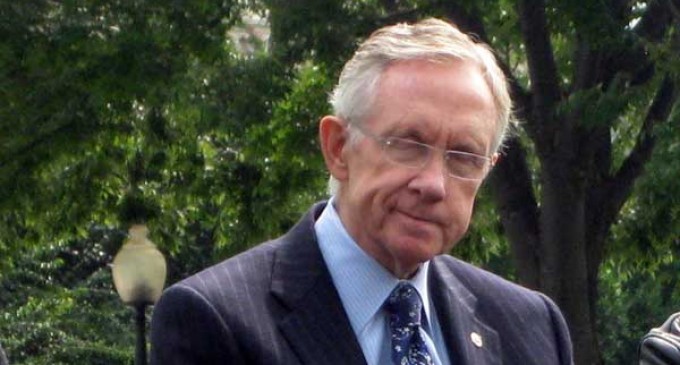 Over the last six years, so many Americans have focused on how awful ObamaCare has been for the country that the intriguing story of how it came to pass in the first place has been all but forgotten.
In the Spring of 2009 the Democrats (and two Independents) were one vote shy of the 60 votes they needed to pass the Affordable Care Act — better known as ObamaCare — with a filibuster-proof supermajority in the Senate.
But the Democrats had tricks up their sleeves.  Longtime Republican Pennsylvania Senator Arlen Spector jumped ship over to the Democrats giving them the 60th vote they needed.  But an act of fate would drop them back to 59 when Massachusets Senator Ted Kennedy passed away and Republican Scott Brown shockingly won the special election to take his senate seat.
Not so fast.  The Democrats called for a vote on Christmas Eve, mere weeks before Brown would take office, and the Democrats rammed the vote through with Kennedy's interim Democrat senator.  The bill they passed that Christmas Eve hardly even resembled the one narrowly passed by the House previously.
And now we learn that "Dirty Harry" Reid and the Democrats are up to their old tricks — this time regarding Antonin Scalia's empty seat on the Supreme Court.  To learn on how they plan on forcing a SCOTUS vote, continue reading on the next page: