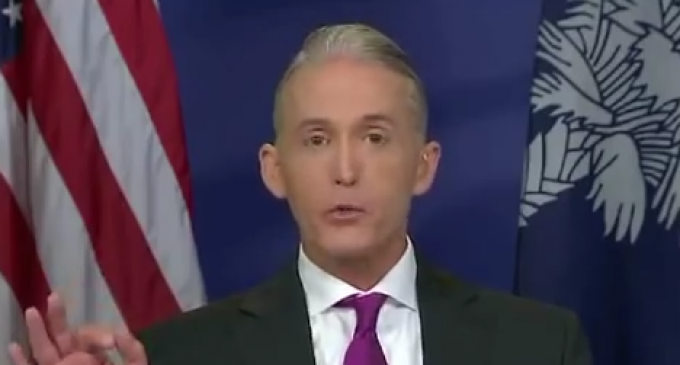 For years, we have been told that Hillary Clinton isn't above the law — but the nation's top Democrats disagree. They believe Clinton is above prosecution, and they're threatening legal action to make sure of it.
Hillary Clinton's political privilege has already helped her escape criminal prosecution many times. During her first email investigation, her "extremely careless" handling of classified information didn't result in charges — likely because of her status as Democrat nominee. And the Justice department didn't even let the FBI investigate accusations against the Clinton Foundation.
This week, Clinton went under FBI investigation once again, and Nevada Senator Harry Reid is threatening legal action against the bureau. According to the Reid, investigating Clinton so close to election day is not only inappropriate — it's illegal.
It's almost as if the Democrats forgot that Clinton was already under FBI investigation when they nominated her.
See what law Harry Reid claims Hillary Clinton is violating on the next page: