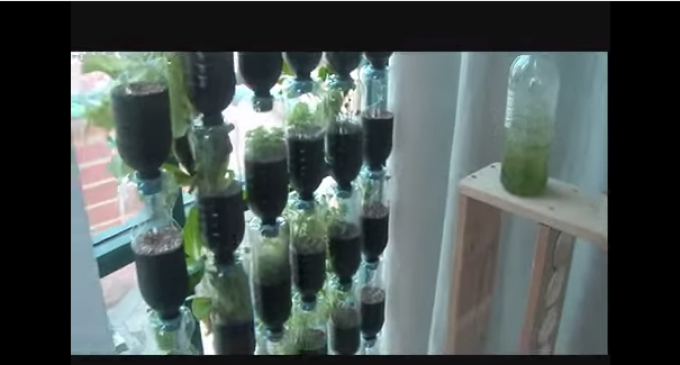 A hanging bottle garden may be the perfect solution for having your own garden in a confined space.
These low-maintenance indoor gardens can produce a surprising amount of food right from your window.
This ingenious little system gives those who live in apartments a great option for growing your own food!
The last video is for those who have the option to do this outside.