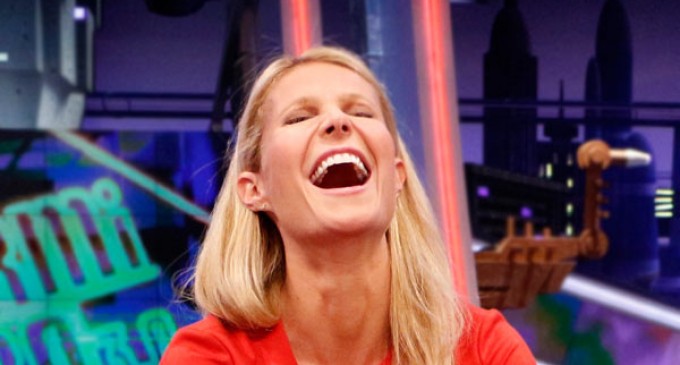 Actress Gwyneth Paltrow lives in England, but she's pretty sure the unpopular ObamaCare system is just what the doctor ordered for Americans. Possibly she hasn't been paying attention to the fallout from the Affordable Care Act.
Despite Barack Obama's famous 2009 promise,
"If you like your health care plan, you'll be able to keep your health care plan, period. No one will take it away, no matter what,"
 the country is discovering that, in fact, their health care plans
will
be taken away.
Home Depot reported today that it is transferring about 20,000 part-time workers to ObamaCare exchanges:
"Unfortunately, the ACA [Affordable Care Act] precludes us from offering the limited liability medical plan we've been offering the part-time associates," said Stephen Holmes, the company's director of corporate communications.

The 20,000 employees will have more options on government-run exchanges, he told The Daily Caller.
The Home Depot announcement follows news of  Walgreens and Sears Holdings, which shifted more than 160,000 employees to private health insurance exchanges.
If Paltrow were aware of the flaws of ObamaCare, including the steep costs and people being unable to keep their preferred doctors, would she still recommend it?
Source: UK Resident Gwyneth Paltrow Hearts ObamaCare
Photo by: ElHormiguero, on Flickr