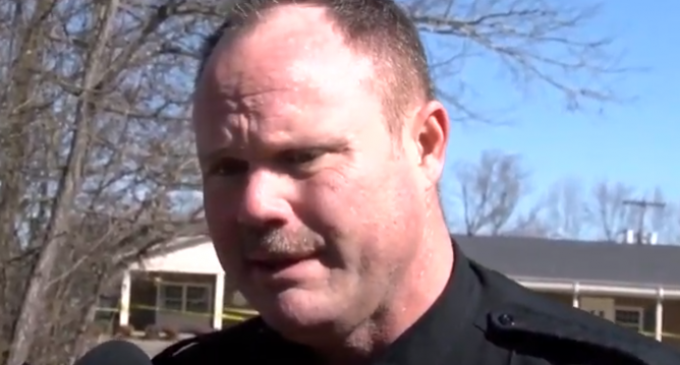 Police are calling a man with concealed carry permit a 'hero' after he took down a gunman who shot and killed his wife who worked at a dentist office in Kingsport, Tennessee.
Harry Weaver, 63, entered the dentist office through a back door and shot his wife Kelly Weaver, 52, who was in the process of divorcing him.
Officers arrived at the scene to find Larry Seagroves standing over Weaver with a semi-automatic handgun pointed at the alleged gunman. Seagroves had already shot the gunman twice.
"It's a citizen, a concealed-carry permit holder that saw a threat, eliminated that threat and stood by until law enforcement arrived and did a really good job," Sullivan Co. Sheriff Jeff Cassidy told WCYB news.
Weaver has been charged with one count of first-degree murder and three counts of aggravated assault and is currently hospitalized following surgery for his gunshot wounds.
Turn the page for video.