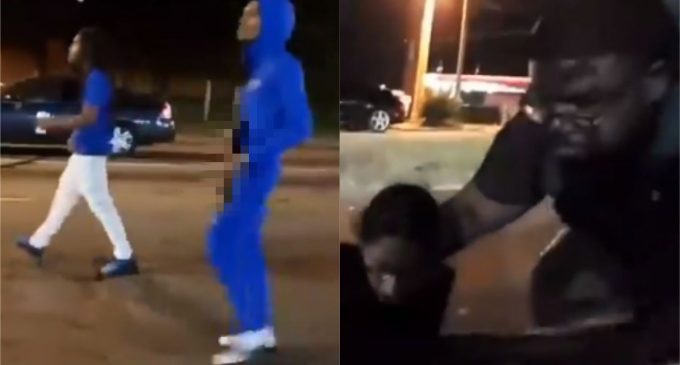 A majority of police officers in Atlanta scheduled to work in two of the city's six police zones did not report for work on Friday, according to a report from CNN.
According to the report, it's the third straight day many officers have not shown up for work, resulting in low staffing. Of course, any news from CNN should be taken with a grain of salt, but according to Vince Champion, Southeast regional director for the International Brotherhood of Police, there are officers walking off the job or simply not showing up for work.
"There are officers walking off," said Champion. "There are officers saying they are not going to leave the precinct unless to help another officer. Some are walking off and sitting in their personal vehicles."
There was a rise of officer absences after word of a planned walkout to protest criminal charges against two officers in the death of Rayshard Brooks had circulated. The Atlanta Police Dept. denied reports that 'multiple officers' had actually walked off the job.
"Earlier suggestions that multiple officers from each zone had walked off the job were inaccurate," the department said in a tweet. "The department is experiencing a higher than usual number of call-outs with the incoming shift. We have enough resources to maintain operations and remain able to respond to incidents."
I call bullshit cause I know an officer there confirming zones 1, 3, 5, & 6 are all radio silent.

— Troy (@Troy_Harwell) June 18, 2020
Harrowing video on the next page shows rival Atlanta gangs roaming the streets with a gunfight breaking out, resulting in a girl getting wounded from gunfire. Such lawlessness would become rampant in any city that disbands their police departments. Turn the page.