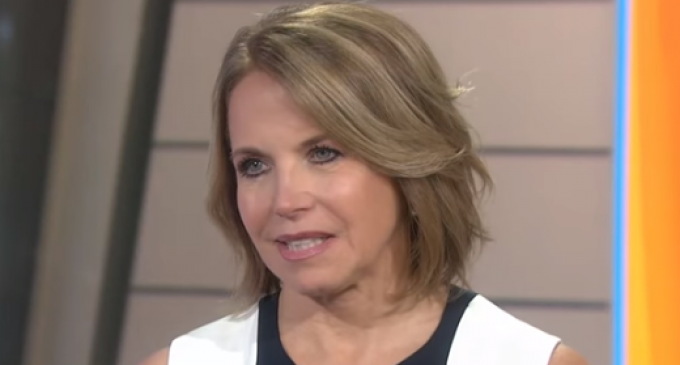 It looks like Katie Couric's questionable journalism practices are finally catching up with her, because some of the people she misrepresented are taking her to court.
Earlier this year, Couric hosted and produced a documentary called Under the Gun. As you might have gathered from the title, it's about what the left calls the "gun debate" in America. Of course, being the biased progressives that they are, their idea of a "debate" about guns is to demagogue about the "dangers" of gun ownership and denigrate Americans who speak out in defense of the Second Amendment, and this is exactly what Couric and her team did in their film.
But things didn't go quite as the anti-gun journalist planned, however: after being blasted for manipulating audio and footage to make it look like she stumped gun rights supporters, Couric is now being sued by some of the very people she misrepresented in Under the Gun.
Learn more on the next page: