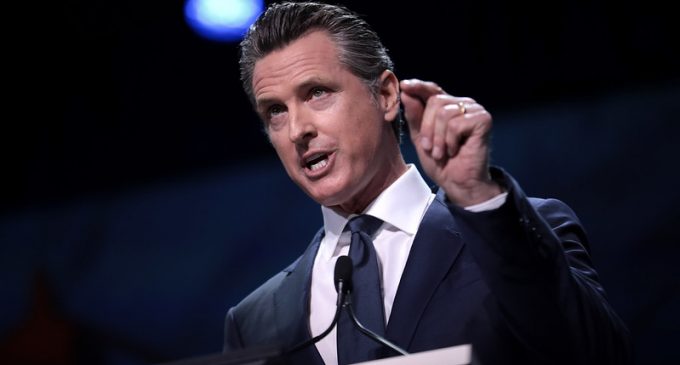 In a statement that's sure to make socialists everywhere salivate, California Gov. Gavin Newsom said during a press conference on Tuesday he would consider implementing martial law if it became necessary due to the coronavirus pandemic.
Other politicians have already called for more military involvement as the virus spreads.
"I would call out the military now," said Joe Biden at the Democratic primary debate Sunday night. "They have the ability to provide this surge that hospitals need. They have the capacity to build 500 hospital beds and tents that are completely safe and secure."
In an opt-ed this week for the New York Times, New York Gov. Andrew Cuomo pleaded with President Trump to mobilize the military to help open more hospital beds before the situation spirals out of control.
"At this point, our best hope is to utilize the Army Corps of Engineers to leverage its expertise, equipment and people power to retrofit and equip existing facilities — like military bases or college dormitories — to serve as temporary medical centers," he wrote. "Then we can designate existing hospital beds for the acutely ill."
One gets the sense that these guys just love hearing the words come off their tongue. See Gov. Newsom's comments on the next page.