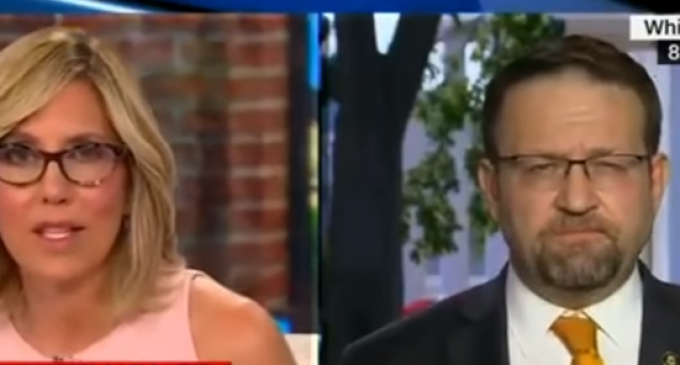 Somewhere in the bowels of CNN, someone's head may be ready to roll for booking Dr. Sebastian Gorka to appear yesterday on CNN's New Day with Alisyn Camerota. As Special Assistant to the President for national security, Gorka came loaded for bear.
The interview may have been the biggest mismatch since Chuck Wepner fought Muhammad Ali. The initial topic for discussion was Donald Trump Jr.'s meeting with a Russian attorney, but the interview quickly devolved into a dissection of CNN's total obsession with Trump/Russia coverage to the exclusion of everything else.
Camerota kept trying to focus the interview totally around the younger Trump's meeting with a mysterious Russian attorney as well as other meetings with Russians by people associated with the Trump presidential campaign.
When Gorka would counter with assertions that the Clinton campaign had similar meetings, Camerota interrupted and tried to cut him off.
Then's when Gorka decided to bring out the heavy artillery and drop the bombshell regarding CNN's sorry ratings. The story continues on the next page.