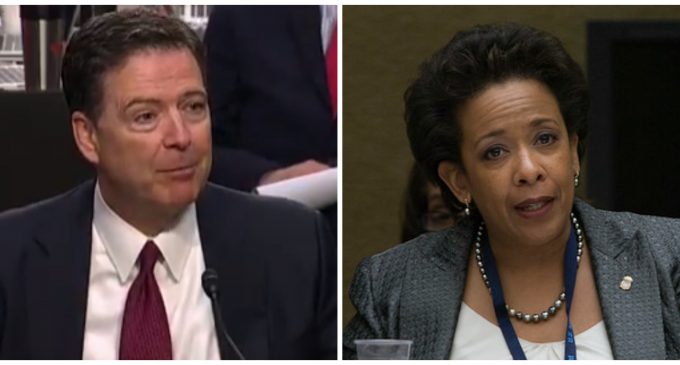 Since former FBI Director James Comey claims that then-Attorney General Loretta Lynch ordered him to describe the Hillary Clinton email probe as a "matter" instead of "investigation," Republican senators want her to come before the Judiciary Committee to explain if she was trying to impede the FBI investigation in order to help the Clinton presidential campaign.
A spokesman for Judiciary Committee Chairman Chuck Grassley of Iowa said no decision to call Lynch has been made yet, and that the staff first needs to "gather evidence."
But the spokesman noted the prospect of Lynch appearing will likely become "necessary at some point."
Find out how President Donald Trump and prominent Republican senators are applying the pressure for Lynch to come before the committee. Details are on the next page.