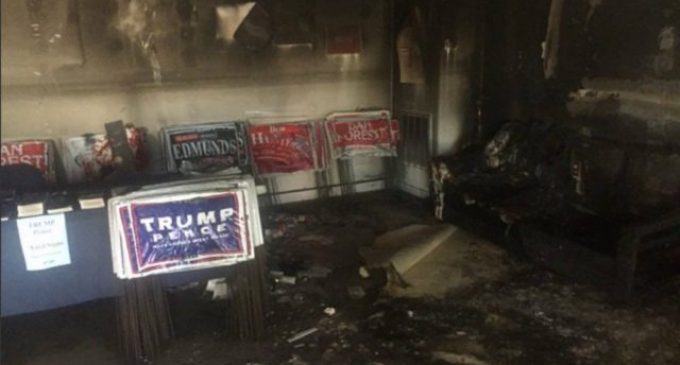 It was bound to happen, but we're finally reaping the whirlwind of the left-wing media's shameless bias and toxic fearmongering.
Instead of playing the part of neutral observer, journalists and newscasters have acted as participants in the presidential election themselves, openly agitating against Donald Trump and on behalf of Hillary Clinton. This bias extends from neglecting to cover information that paints the Democratic candidate in a bad light to launching hyperbolic and more often than not unsubstantiated attacks on her Republican rival.
Naturally, this disdain for the GOP nominee has trickled down to rank and file Republicans themselves, whom elites both within and without the party refuse to forgive for making Trump their candidate. Although it might have been possible to dismiss this as blustery rhetoric before, events in North Carolina shows this hatred has turned into something much more serious.
Learn more on the next page: