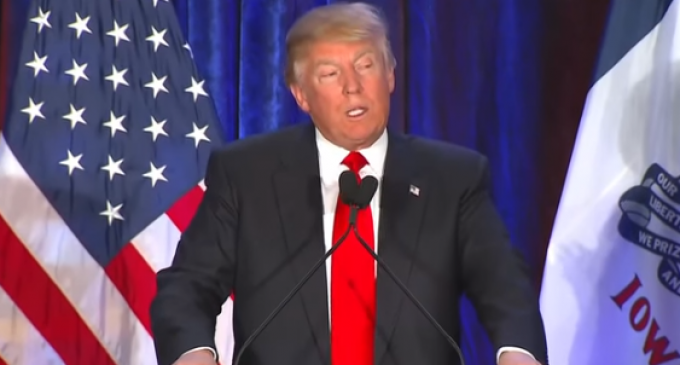 Evidence is mounting that the GOP establishment got it's hands dirty to sabotage Donald Trump's prospects in the Iowa primary.
That Ted Cruz emerged on top yesterday came as a shock to even conservatives, many of whom adamantly support Trump and believed that he would achieve an easy victory in the first state to vote in the primaries. But when one looks at the conduct of not only the Cruz campaign but Republican Party leaders.
Most notably, Cruz deliberately fooled Iowans who planned to vote for Ben Carson into thinking that he was about to announce the suspension of his bid for the presidency, with Cruz supporters fraudulently representing themselves as Carson campaign spokesmen to Republicans online and even murmuring about it at caucus sites so as to discourage people from voting for him.
Additionally, National Review published a widely-criticized volume of it's magazine bluntly titled "Against Trump", collecting pieces from personalities like Glenn Beck, Bill Kristol and John Podheretz in the hopes of turning readers against the Donald. The magazine's extensive reach and influence likely played some part in Trump's defeat.
Read more on the next page: