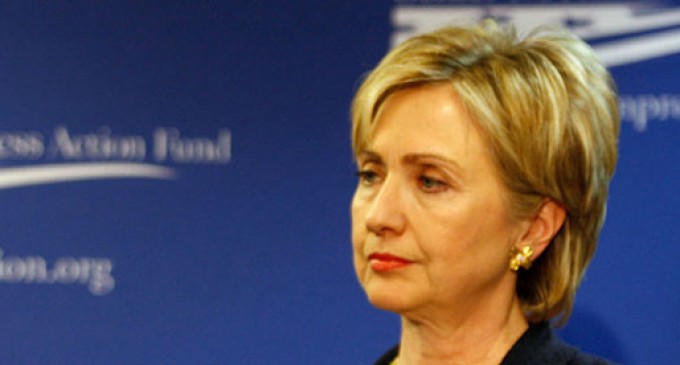 Despite fairly dismal recent poll results, Hillary Clinton may be destined to be our next president.
The Daily Mail reports that a NBC News/Wall Street Journal poll "said the number of people who have a positive view of Clinton has dropped from a high of 58 percent in December to 46 percent today."
But last week Clinton banked $400,000 from Goldman Sachs for two speeches. Are the kingmakers making their move again?
From National Review:
Last Thursday, Clinton spoke for the AIMS Alternative Investment Conference hosted by Goldman Sachs, a closed event exclusively for Goldman clients. AIMS is an annual conference that explores the latest strategies and products available to financial advisers. At the event, Clinton offered what one attendee described to me as "prepared remarks followed by questions."

On Tuesday, Clinton spoke at the Builders and Innovators Summit, devoted to discussing entrepreneurship and how to help innovators expand and grow their businesses. According to Politico, Clinton conducted a question-and-answer session with Goldman CEO Lloyd Blankfein. Goldman Sachs declined to comment on the subject of her remarks or why Mrs. Clinton in particular was invited to the events.
Will this financial backing have the intended effect and sway voters? More importantly,
Would YOU vote for Hillary Clinton for President?
Whether you support Hillary
Source: National Review
Source: Daily Mail
Photo: Center for American Progress Action on Flickr