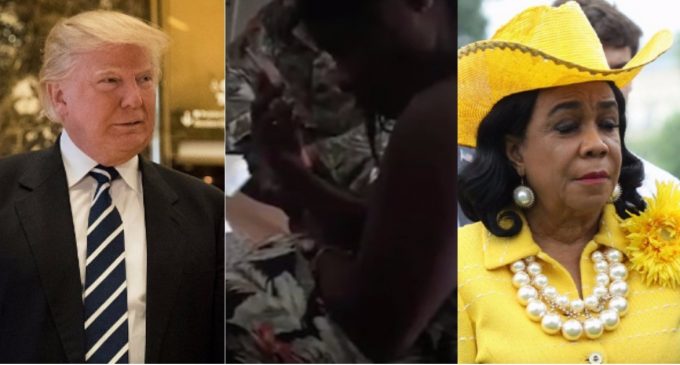 Democrats need to stop picking losing battles against President Trump. Accusing a man that loves America and it's hero's of being rude to the families of veterans is one of the most disgusting plots they've tried yet.
Liberals have no shame. They will suck up to a Gold Star widow at her lowest point just to drag them into the mainstream spotlight as a puppet. But, don't expect military wives to not fight back.
Gold Star widow Natasha De Alencar is releasing the audio of the phone conversation she had with the President to shut down the Democrats' smear campaign claiming President Trump disrespected her beloved heroic husband who died in combat in Afghanistan, and other veterans.
Head on over to the next page to hear this shocking phone call recording. Did President Trump make any mention of "he knew what he was getting into" and if so was it taken out of context?
Full video recording available on the next page: