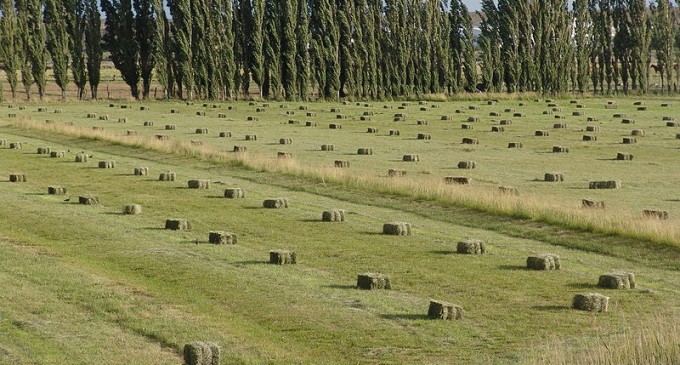 Genetically modified crop contamination is the apparent cause of a Washington farmer's tainted alfalfa shipment. Recently, wheat in Oregon was also found to include banned GM plants. Anti-GMO activists have long warned that complete isolation of crops to prevent contamination is not feasible.
From Raw Story
The latest episode came to light in August, when a grower told the Washington state agricultural department some of his crop had been rejected for export after samples indicated the presence of GM material. The grower told officials he thought some of his seeds may have been mislabeled, according to Reuters, which broke the story.

GM alfalfa was the first engineered perennial crop approved by US regulators. It remains in the ground for three to six years and is widely pollinated by honey bees. Campaigners fought its introduction for a decade, arguing GM varieties were impossible to contain. They said escapes could damage conventional varieties. The crop was approved just two years ago.
Should biotech companies be held responsible if their seed varieties contaminate non GM crops? Share your thoughts in the comments below.