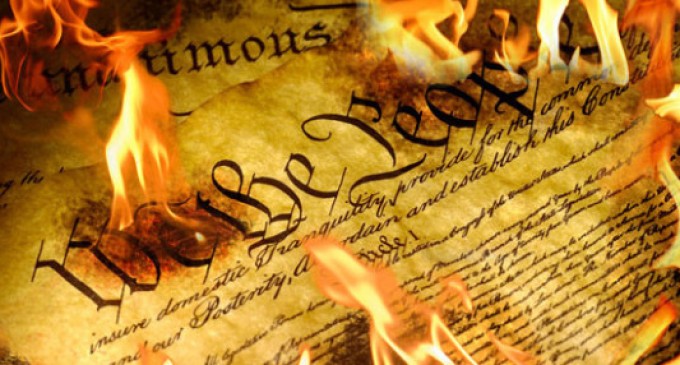 America is becoming a scary place if you are an informed "patriot".  If you are an American who believes Reagan had it right.  If you want "the old time values" outlined by the Founding Fathers as our guide.  If you honor the sacrifices of our military and police forces. If you say "thank-you for your service" instead of denying service!
There is a growing movement out there, this is no conspiracy.  It started with the communist mantra of "Yes We Can". That mantra is straight out of the communist movements in Latin America in the 1980's.
Now, with 7 years of Obama and his transformation, his changing hearts and minds, a target is on the heads of conservative patriotic Americans.
See the new terrorists in America on the Next Page: