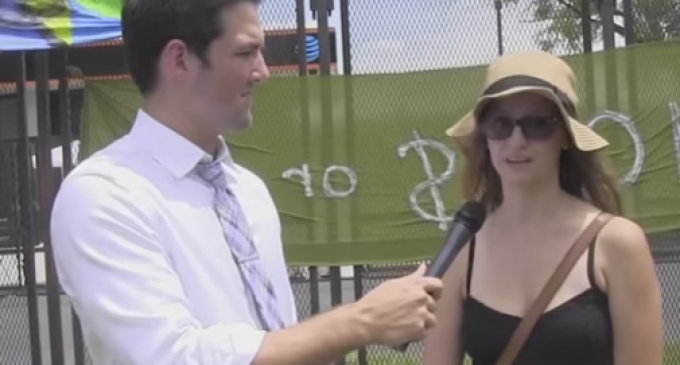 Bernie Sanders supporters have proven themselves to be an unpredictable bunch. Now, many are throwing political ideology out of the window altogether. Rather than supporting the much more ideologically-aligned Hillary Clinton, many are choosing Trump.
Sanders' supporters have long been accused of being a cult of personality. It was said that, no matter what, they would stand behind their far-left candidate. They stood behind him after is was clear he was going to lose the nomination to Clinton, and supported him when he said he was going to take the fight all the way to the convention, even if he didn't have the requisite delegates to become the nominee.
Then, suddenly, something changed at Team Sanders. The socialist senator abruptly endorsed Clinton and began campaigning on her behalf. Recent leaks suggest that the Clinton team exchanged favors — like a private plane — in order to buy Bernie out. Still, many expected that Sanders' supporters would follow wherever he lead.
As we saw last week at the DNC, this wasn't the case. They booed their own candidate, protested Hillary Clinton, and staged a walkout when Sanders released his delegates to the Democrat nominee.
See what many plan to do now that their man has sold out on the next page: