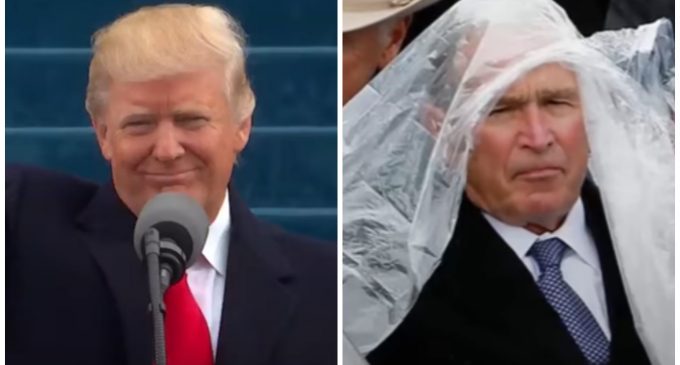 George W. Bush has some thoughts on Donald Trump's inauguration — and it's not good. But it's not exactly bad, either.
Given his past, the fact that Bush said anything at all is somewhat surprising. After leaving the Oval Office in 2009, Bush claimed that Barack Obama "deserved his silence." For the most part, Bush kept that promise, staying out of the political spotlight for both of Obama's terms.
Bush also stayed quiet for most of the 2016 race. While leaks suggested that the Bush family supported Clinton, Bush 43 never made an official endorsement.
When Trump won, the Bush family accepted an invite to Trump's inauguration. George H.W. Bush had to cancel due to health concerns, but the younger Bush attended the event. It was there that he made a private quip that has now gone public.
See what he said about Trump's inauguration on the next page: