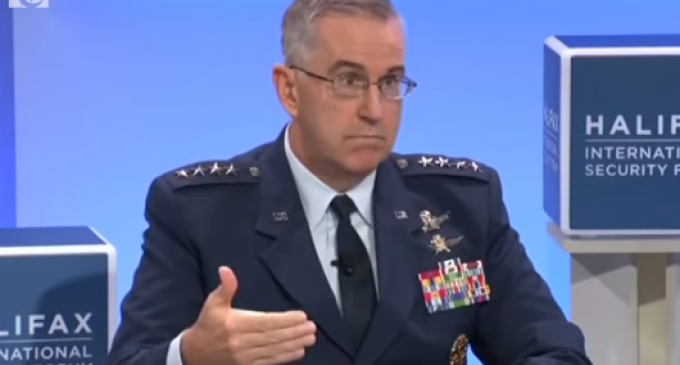 What is the US Strategic Command?
We hear that title every once in a blue moon and we understand it to be some sort of gigantic military government entity that makes decisions about war and espionage on a global basis.
The United States Strategic Command (USSTRATCOM) is actually one of nine separate commands in the US Department of Defense (DOD).  Of the nine, STRATCOM provides rapid-response to threats advice to the Congress and the president.
Inside this network of nine commands are Strategic Deterrence, Global Strike, the DOD's Global Information Grid, Strategic Warning, Integrated Missile Defense, Global Command, Control, Communications, Computers (C4), Intelligence, Surveillance and Reconnaissance (ISR) (together known as C4ISR).
The head of the US Strategic Command is Air Force General John Hyten.  Recently in a conference regarding the Halifax International Security Forum in Canada, General Hyten was asked a question regarding his philosophy on nuclear strikes and whether he would blindly follow the order if given by the president to do so.
Turn to the next page to see his response and how it has been taken to mean that the general would disobey orders if presented with the situation!