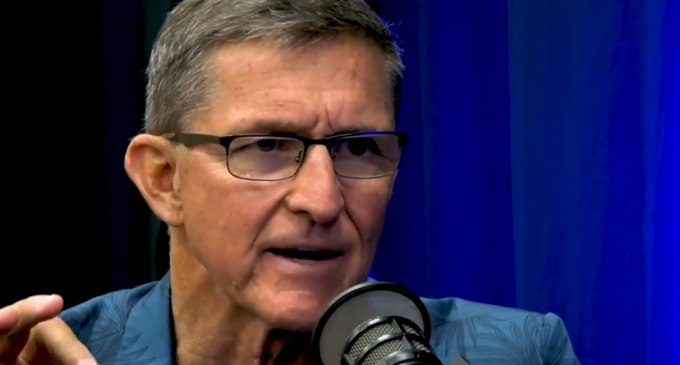 General Michael T. Flynn spelled out an emergency plan to identify and bring to justice the globalists in control of our government.
"This has been going on for decades," Flynn says regarding the subjection of our country. "This is not a conspiracy theory, this is a conspiracy."
During the interview, Flynn breaks down how America is under attack by other countries like China and Russia as well as globalists who are aided by traitors within the country.
Flynn stresses the importance of informed, brave Americans taking action on the local level. If this doesn't happen, if we don't take control of our communities, our country is lost.
This is not about Democrats or Republicans. Flynn points out that nobody – not even the most stalwart Republicans – is talking about what it would take to actually push back against the tyranny breathing down our necks.