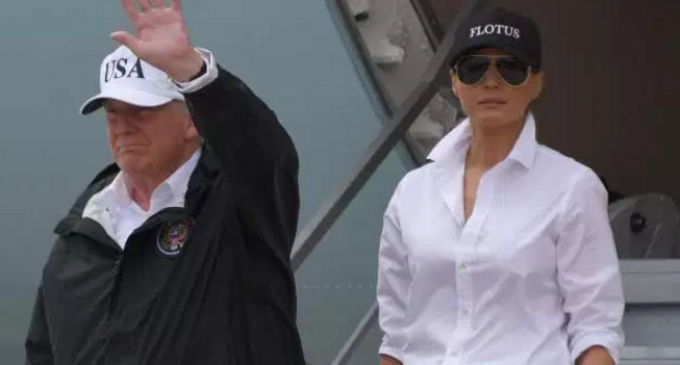 President Trump is pledging 1 million dollars to help Hurricane Harvey survivors and rescues efforts. White House Press Secretary Sarah Huckabee Sanders announced the President's intentions this afternoon to the disdain of liberals throughout America.
President Trump is pledging $1 million in personal funds to help the victims of Hurricane Harvey in Texas and Louisiana.

White House Press Secretary Sarah Sanders said the president requested suggestions from the media on which groups would be best for donations.

"He will proudly pledge a million dollars of his own money," she told reporters.
Of course, this is a major problem for Democrats. It doesn't fit the evil  "completely lacking in empathy" narrative they've been trying to conjure up from thin air over the past year. So, instead of being a compassionate sane human being focused on helping those in need, they're attacking the President. Head on over to the next page to watch Sarah Huckabee Sanders announce the news and the facetious little tidbit President Trump asked her to share with the press.