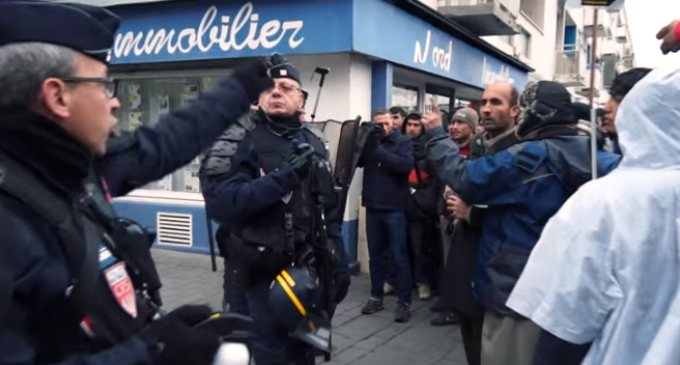 Despite the French government being adamant that their current security provisions in the area surrounding the French port Rue de la Mer, several hundred migrants broke through police lines and climbed onto the UK-bound ferry Spirit of Britain. Actually, the term "broke through police lines" isn't entirely accurate. They really just walked through, chasing the police officers away.
In a video on the next page, you can see it all go down. A swarm of migrants, led by a man with a loudspeaker, close in on a very small police line chanting "We are Muslim! We want to go to UK!"
A couple of officers try to recreate the line further down the street, but their commander keeps ordering them to fall back. While that might seem a bit cowardly, he was probably right to do so. It's unclear at the moment if this act was spurred by French activist groups or was started within the migrant camps.
Watch the video on the next page.