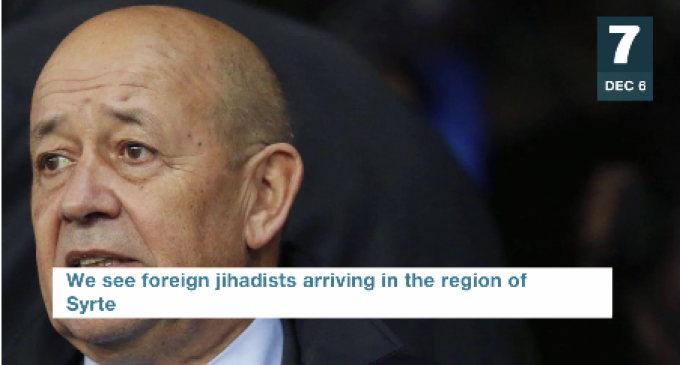 As ISIS gains dangerous power in the world with their strongholds in Iraq and Syria, it is now being reported that another country may soon find themselves occupied by the terrorist organization's army forces.
The French Defense Minister recently released comments that warn that Libya may soon find itself a haven of ISIS jihadists much in the same way as Iraq and Syria. This comes as foreign fighters have been discovered arriving in the northern parts of Libya in alarming numbers.
This is no doubt a troubling development in the war against ISIS, as the more narrowly focused strikes just in current ISIS strongholds are already proving to be ineffective in combatting the spread of the Islamic State. By expanding their territory to the west, ISIS will have set themselves up for an even more decentralized — and therefore more difficult — war in the region for western forces.
So far, military involvement in Libya has been rules out, but as we've seen before, ignoring the enemy in new lands allows them to grow into prominence without meaningful opposition. With this news, it may be time for western forces to stop the spread before it begins, or ISIS may find itself significantly larger and harder to fend off.