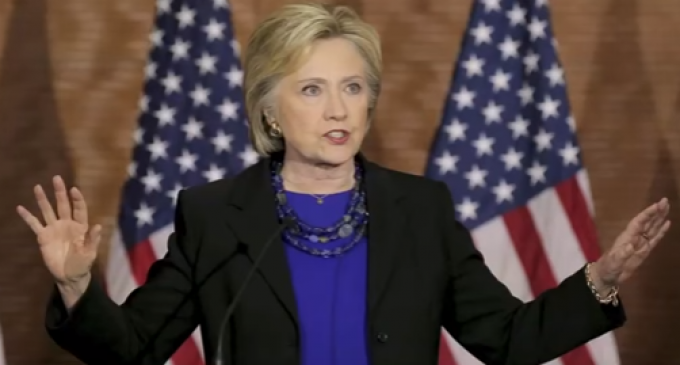 The lengths to which Hillary Clinton's partisans will go to twist the truth in service of their preferred candidate knows no bounds, as a recent CNN Money "fact check" ruling showed.
Setting out to "check" the statements made by Donald Trump in a speech on Wednesday, CNN's Cristina Alesci and Laurie Frankel took it upon themselves to investigate the presumptive GOP nominee's claim that the former Secretary of State approved the transfer of 20% of the US uranium supply to Russia in exchange for donations totaling $145 million to the Clinton Foundation from nine investors involved with the deal.
Of course, Alesci and Frankel rated the claim "false", saying that they couldn't find any "hard" evidence of a quid pro quo arrangement between Hillary and the nine investors. That is, there is no hard evidence beside the fact that the investors did make the aforementioned $145 million donation to Hillary's foundation and that the State Department did approve the uranium transfer to Russia under Hillary's watch.
Read more about Hillary's deal with the Russians on the next page: