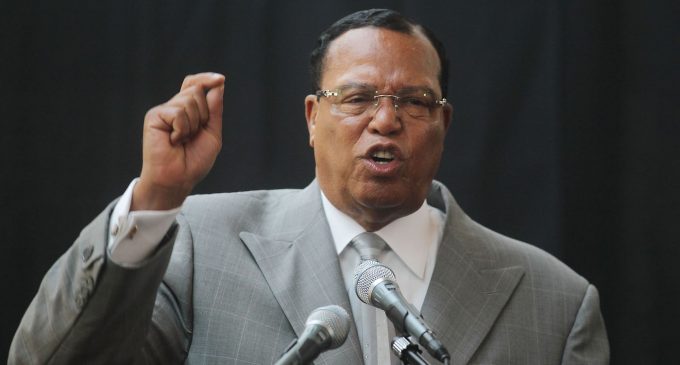 The Fox Network has announced that 'Fox Soul' will air Nation of Islam leader Louis Farrakhan's "Message to America" on a special July 4th program. Fox launched the new network in January as part of an effort to reach African American audiences as well as those on the Left.
Farrakhan is well known for making highly incendiary remarks against whites and outright calls for violence. Some stories we've covered:
Louis Farrakhan Leads 'Death to America' Chant in Iran
Farrakhan Calls For Army of 10,000 To 'Rise Up' and Die In Effort To 'Kill Those Who Kill Us'
The Fox News Channel has made fantastically broad and abrupt changes to its power structure as of late, including placing Never-Trumper Paul Ryan on their board.
As most already know, rumors have been whispered down the lane about a meeting between Fox News Channels executive Lachlan Murdoch and Never-Trumper Paul Ryan. In that meeting, word on the street is that the former House Speaker strongly suggested that Fox News make a clean break with President Trump in order to help the cable news network acclimate to a time when he was no longer president.

The systemic changes at Fox News Channel, however, are part and parcel the fault of the very sensitive nature of the industry where Fake News dominates the landscape. As Fox anchors struggle and wrestle with the idea that they are perceived by others in their field as somehow inferior simply due to the fact that they work for the Murdoch news empire, it has become more obvious as the years drag on and Trump is more openly hated by anchors across the Fake News spectrum that Fox news people are resenting their sublimated status.
Turn the page for details on the Farrakhan soon to air and the call for the show to be canceled.