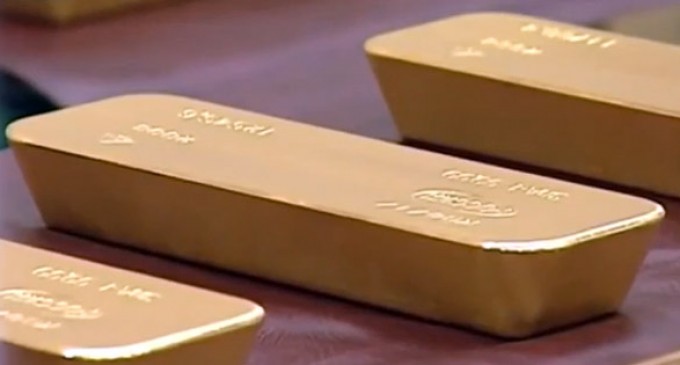 What if you went to the bank to make a cash withdrawal and were told you couldn't have your cash, at least not for a few years? What would that do for your confidence in the bank?
That's effectively what happened to Germany when it applied to the US Federal Reserve to retrieve the gold it had stored with the Fed. At first Germany was told it could not access its gold, nor would Germany be allowed to even see the gold it's supposed to have secured! Eventually the Germans were permitted to observe a small fraction of their country's gold, at a distance. The US says Germany may repatriate it's gold, but it will take until 2020 to do so.
Germany is just one of many countries with gold stored with the Federal Reserve. What's going on? Has the Federal Reserve squandered the gold it has accepted for secure storage? Are US Federal Reserve certificates even worth anything?