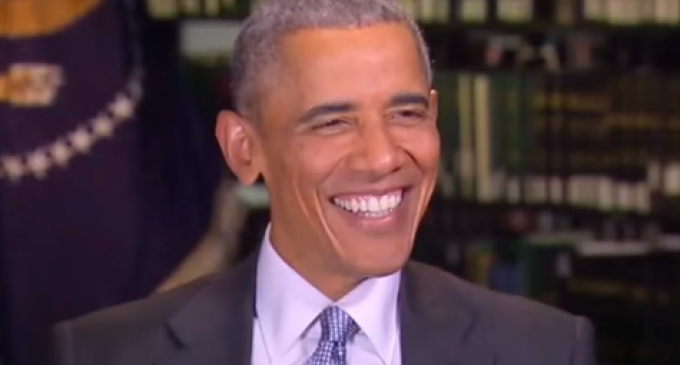 A major media insider has gone public with his explanation for how President Obama is able to call the tune that the mainstream media dances to.
Writing in the Wall Street Journal, former USA Today White House reporter Richard Benedetto argues that Obama's obsession with public perception of himself has led him to manipulate the media's coverage of him, a task made all the more easy by journalists and pundits who are all too "happy" to effectively be managed by the White House.
That being said, Benedetto doesn't cut the GOP any slack, arguing that the party's leadership have deliberately tried to avoid serious confrontation with Obama. It is this cowardice that has led Congressional Republicans to table any discussion over the government's budget until after his term has ended.
But ultimately, responsibility lies first and foremost with Obama, whose preoccupation with cruising with the jet set and looking good for the camera has given him ample cover for his catastrophic policy failures.
Turn to the next page for more information: