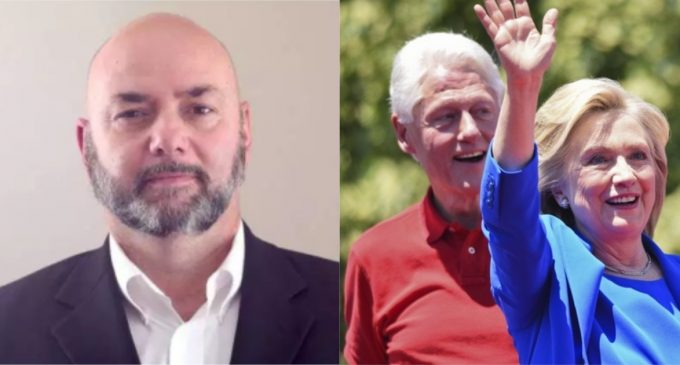 Former secret service agent Gary Byrne has filed a Racketeer Influenced and Corrupt Organizations (RICO) lawsuit against puppets of deep state syndicate, the Clintons, John Podesta, George Soros, Jan Gilooly, and David Brock.
Byrne has been an outspoken critic of the Clintons since he left their employ at White House. He's the man who stood guard outside Bill Clinton's Oval Office. In his book, "Crisis of Character," which became an instant bestseller, Byrne revealed first-hand accounts of the Clintons defiled the White House.
The former agent is taking his case to court because he says his story is being suppressed by the mainstream media. Big surprise there.
Defendants in the case include:
CLINTON FOUNDATION, CLINTON-GIUSTRA ENTERPRISE PARTNERSHIP, MEDIA MATTERS FOR AMERICA, CORRECT THE RECORD, AMERICAN BRIDGE 21ST CENTURY, CITIZENS FOR RESPONSIBILITY AND ETHICS IN WASHINGTON, SHAREBLUE, DAVID BROCK, WILLIAM JEFFERSON CLINTON, HILLARY RODHAM CLINTON, GEORGE SOROS, JOHN PODESTA, JONATHAN WACKROW, JAN GILOOLY and CLINTON GLOBAL INITIATIVE.
Turn the page for a summary of the case.