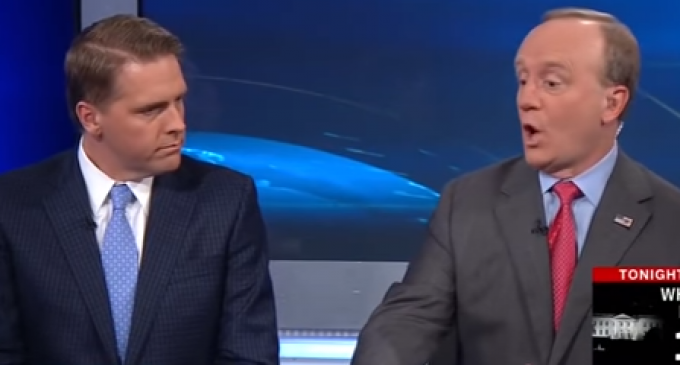 The left seem to believe that the friend of their enemy is their enemy — so now they're talking about bombing Russia.
Ever since it was suggested that Donald Trump would pursue a serviceable working relationship with Vladimir Putin, the left has gone nuts. They hate Trump, so now they hate Putin. It's a big shift from when Hillary Clinton presented Russia with a big red button representing a "reset" of relations between the two countries.
But for all their faults — of which there are many — Russia is hardly the "enemy state" the left is making them out to be. After all, just a week ago, the Russian president stood with several prominent leaders from the west on the G20 stage. There, he met with world dignitaries other than Trump — and none of them suggested we bomb Russia.
But Democrats on TV are suggesting we bomb the country — but it's hard to understand why. Maybe it's because Putin outplayed Hillary Clinton when she was secretary of state and once again as the Democrat nominee.
See former Bill Clinton advisor Paul Begala explain why he thinks the country should be bombed on the next page: