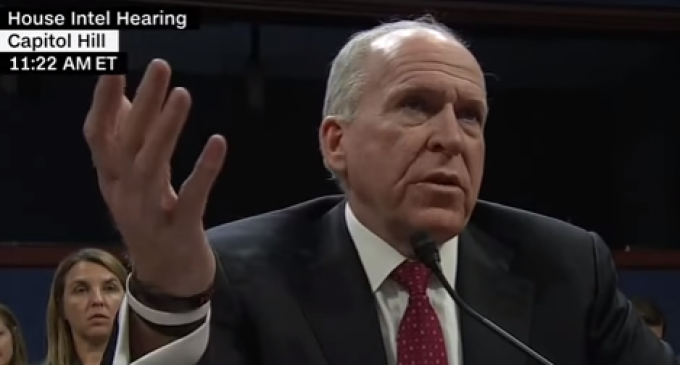 In testimony yesterday before the House Intelligence Committee, former CIA Director John Brennan would not back up Democrat attempts to confirm collusion between agents of the Russian government and the Trump campaign during the 2016 election.
Much to the chagrin of the mainstream media and Democrat partisans still trying to breathe life into the collusion narrative, Brennan acknowledged that no such evidence exists.
At the same time, he maintained that historically Russians have tried to interfere in American elections, but that contacts between Russians and U.S. persons are not necessarily improper.
Learn which representatives got Brennan to admit that claims of links between the Russians and members of the Trump campaign in no way confirm collusion. Details are on the next page.