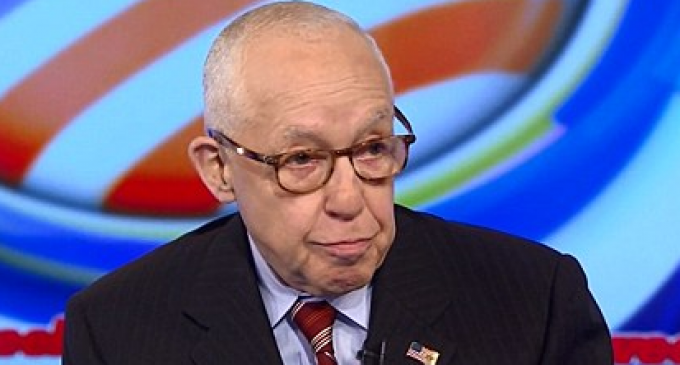 This week on Twitter, Donald Trump uncovered what he described as a "Nixon/Watergate" style plot ordered against his campaign. According to Trump, Barack Obama wiretapped the phones at Trump Tower in order to discover incriminating evidence against the Republican nominee.
This theory was immediately rejected by the mainstream media. CNN called Trump's accusations "baseless" and The Washinton Post and New York Times both cited "no evidence" in their own respective headlines about the story.
Barack Obama's official statement, however, was less specific. According to an Obama spokesperson, neither the White House nor Obama ordered a wiretap on Trump's phones. It did not rule out the possibility that the Department of Justice acted without the direct orders of the president.
The lack of denial on Obama's part has not gone unnoticed. Now, several prominent individuals are suggesting that Trump was right that there was surveillance.
Watch Former Bush AG Michael Mukasey argue that point on the next page: