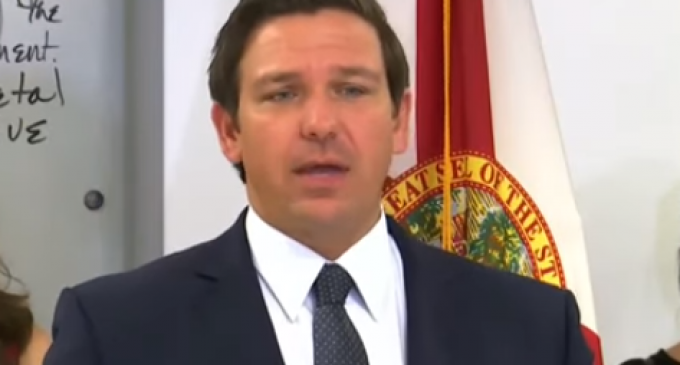 As most of our readers already know, Common Core is easily the most destructive piece of federal communist garbage to ever be injected into the American school system. It began in 2007 when private interests in Washington, funded largely by the Gates Foundation, decided to federalize standards and curriculum. When the stimulus bill passed in 2009, the U.S. Department of Education used the money it was given to create the Race to the Top program – this was the dangling carrot. To be competitive for Race to the Top grants, states had to agree to adopt Common Core and the aligned national tests.
Many states have the Common Core Standards in place while many other states have taken them out only to then re-install them under some new name. Florida rebranded them as the Florida Standards, but they don't have much of a life left in the Sunshine State.
Gov. Ron DeSantis has announced an executive order to eliminate the standards altogether. Details on the next page.