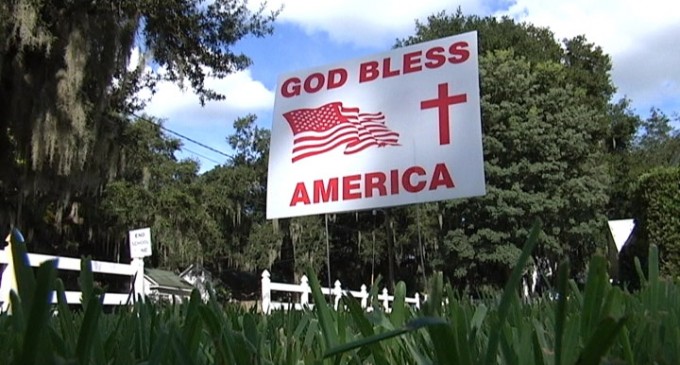 Of all things that one should be allowed to express on his own property is the love of country.
Laws are only there to serve and protect the people. When people want to do away with a law it should be vanished. Period!
BARTOW (FOX 13) – It's a small sign with a big message, but Bartow residents are now being ordered to uproot their "God Bless America" yard signs.

About 300 of the signs were handed out at First Baptist Church of Bartow following a Fourth of July sermon. But three months later, City of Bartow Code Enforcement says the temporary signs have worn out their welcome. Residents have three days to pack it up or pay a minimum fine of $25 a day.

"Being a veteran, I felt like I was just kicked in the gut. I couldn't believe it, that I couldn't display my love for my nation by putting a sign up that says "God Bless America," Bartow resident Marcus Seger said Thursday.