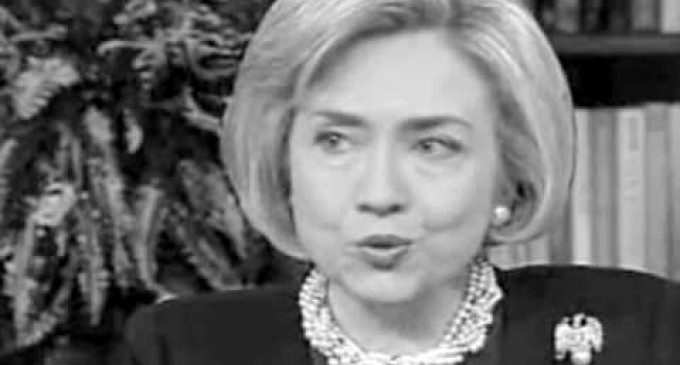 Trump has been accused by Hillary as being a sexist, yet Trump immediately retorted that she is married to one.  He tells Tucker Carlson on Fox and Friends that, "Her defense — is that she has a problem.  She is married to a person who is a serious abuser."
Hillary, according to Trump, "Would go along with Bill and did not sit by the side with tears in her eyes."  His statements are not just a right-wing conspiracy but have a 1998 interview with Hillary that reveals she was involved in her husband's defense, as she attacked the women who accused him.
Watch the video on the next page showing her cold-blooded calculation to hang onto power, in spite of having an womanizing husband.