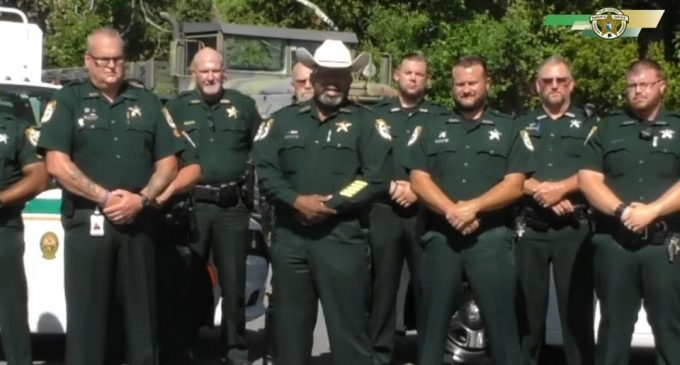 Clay County Sheriff Darryl Daniels has put Black Lives Matter and Antifa protesters who engage in lawless behavior on notice: there will never be enough of you to dominate the streets with riots and mayhem.
In a 3-minute video, Daniels vows that if the numbers of rioters become too great that he will deputize lawful gun owners:
"If we can't handle you, I'll exercise the power and authority as the sheriff, and I'll make special deputies of every lawful gun owner in this county and I'll deputize them for this one purpose to stand in the gap between lawlessness and civility," Daniels said.
Seeing how gun ownership in Florida exceeds 30%, that should be sufficient. And with having to watch violent protests carried out across the country day after day, one would assume that many are just itching to help solve the problem.
Last year, Clay County voted 4-1 in favor of a resolution to make the area a 'Second Amendment sanctuary', which allows Clay County not to enforce gun control laws that may be changed by another legislative body.
Go to page 2 for Sheriff Daniel's inspiring video.