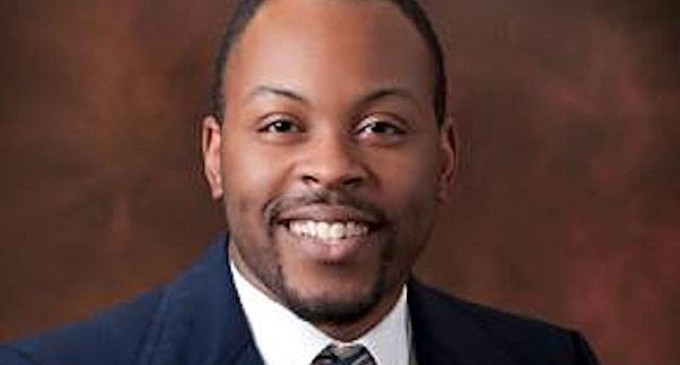 Joseph Black, a Republican candidate for Florida House District 68 has stated that Obama should be 'hanged high for treason'.
"I'm past impeachment. It's time to arrest and hang him high," tweeted Black.
Another Republican candidate, Chris Latvala, shot back: "You aren't seriously calling for the killing of Obama are you? I know you are crazy but good heavens. U R an embarrassment."
Black replied, "Execution is the appropriate punishment for traitors."
Several Republicans have come forward attacking Mr. Black, and all met the same strong, unrelenting posture…Black will not stand down from his position.
The secret service paid him a visit following Monday's tweet. Which he states, 'didn't bother him'
Florida Gov. Rick Scott has called on him to drop out of the race.
Mr. Black, why not run for the White House in 2016? With such a decisive, unyielding and PATRIOTIC stance, so uncommon now in castrated Washington…you've got my vote! Get in there and clean a little house…will ya?
Hey Obama…is this guy racist for wanting to hang you?
A GOP candidate for the Florida House of Representatives is under fire from his own party and said he's been visited by the Secret Service after he tweeted Monday that President Obama should be hanged for treason.

Joshua Black, 31-year-old Republican candidate for Florida House District 68, quoted a tweeter, saying "I'm past impeachment. It's time to arrest and hang him high." Black added, "agreed."

Chris Latvala, a Republican candidate for House District 67, shot back: "You aren't seriously calling for the killing of Obama are you? I know you are crazy but good heavens. U R an embarrassment."

Black then replied, "Execution is the appropriate punishment for traitors. Don't you have a race? Don't you have a primary?

Latvala responded, "I make it my business when so called GOP candidates become an embarrassment to my beloved party. You need to go take your medicine #TinFoilHat #Crazy."

Black later expounded on his comments – even going so far as quoting Jesus – in a Facebook posting, saying:

"To everyone who was offended that I said that the POTUS should be hanged for treason. This is the man who droned al-Awlaki on 'suspicion of terrorism' – not proof – and later killed his 15-year-old son for nothing more than being his son. …

"This would be exactly what the president has done to others, and, as Jesus said, 'the measure ye mete, it shall be meted to you again.' I make no apologies for saying that the president is not above the People. If ordinary Americans should be executed for treason, so should he.

"So, don't stop at impeachment. Remove him. Try him before a jury (the very right that he arbitrarily denied to al-Awlaki and his 15-year-old son), and, upon his sure convictions, execute him. Thus has he done, thus it should be done to him."

Black said he doesn't worry that the U.S. Secret Service will visit him, and the agents reportedly showed up on his doorstep Tuesday afternoon.

He told WND, "As I have been explaining all day, too many times we stop pursuing justice against #criminalpoliticians after they leave office. Not this time. We need to send a firm and clear message that no government official is above the law. That's the purpose of my statement."

GOP State chair Lenny Curry tweeted that Black's comments were, "Deplorable. Despicable. Hateful." He added, "He should go home and stay home."

Local GOP chairman Michael Guju blasted Black's comments: "It is impossible to accept this statement. This is wholly unacceptable and unduly provocative."

Black resigned from the Pinellas County Republican Executive Committee at Guju's request.

According to WTSP-TV 10, Curry, Latvala and Florida Gov. Rick Scott have called for Black to drop out of the Florida House District 68 race.

But Black said he won't leave the Republican Party or the race: "I do not take orders from the governor. I'm staying in the race."